A buddy of mine from Iowa sent me this photo. It was staged and shot as a war-bonds promotion in 1918, at Camp Dodge, Iowa.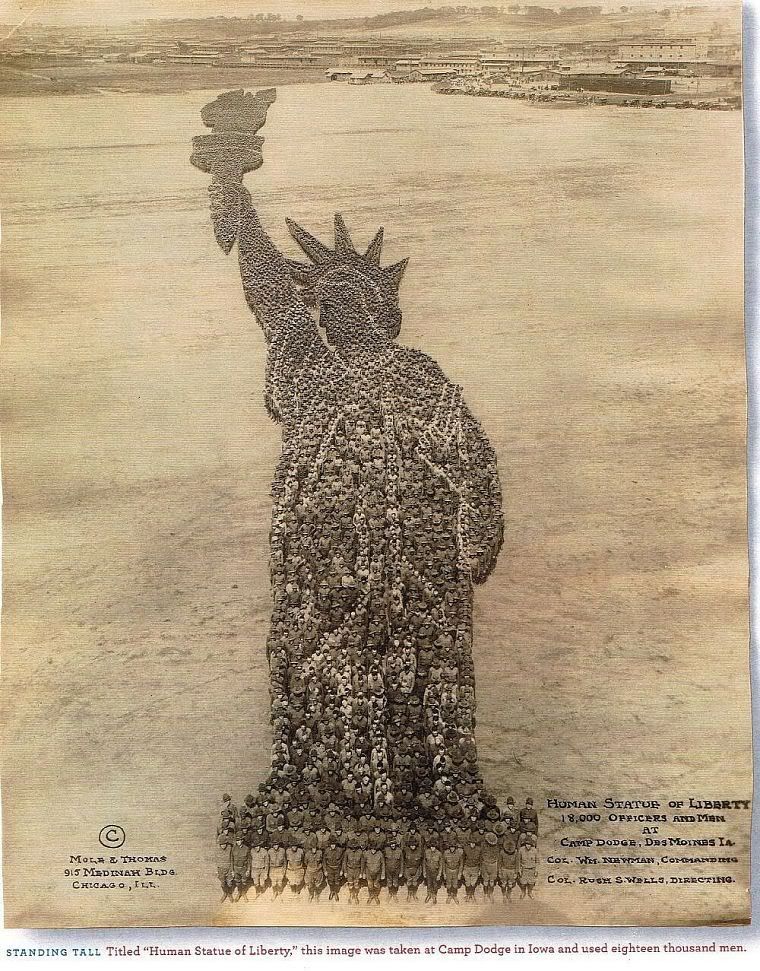 "On a stifling July day in 1918, 18,000 officers and soldiers posed as Lady Liberty on the parade [drill] grounds at Camp Dodge." [This area was west of Baker St. and is currently the area around building S34 and to the west.] "According to a July 3, 1986, story in the
Fort Dodge Messenger
, many men fainted-they were dressed in woolen uniforms-as the temperature neared 105 degrees Farenheit. The photo, taken from the top of a specially constructed tower by a Chicago photography studio, Mole & Thomas, was intended to help promote the sale of war bonds but was never used. Many examples of Mole's patriotic photographs in true perspective still exist. Pay close attention to the way spatial depth and perspective is defied. As in the Statue of Liberty there are twice as many men in the flame of the torch as in the rest of the design."
Here's some other examples of Mole's work, using up to 30,000 men in some of them...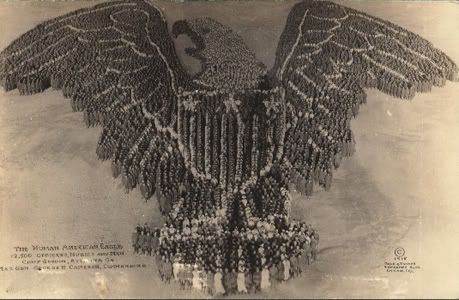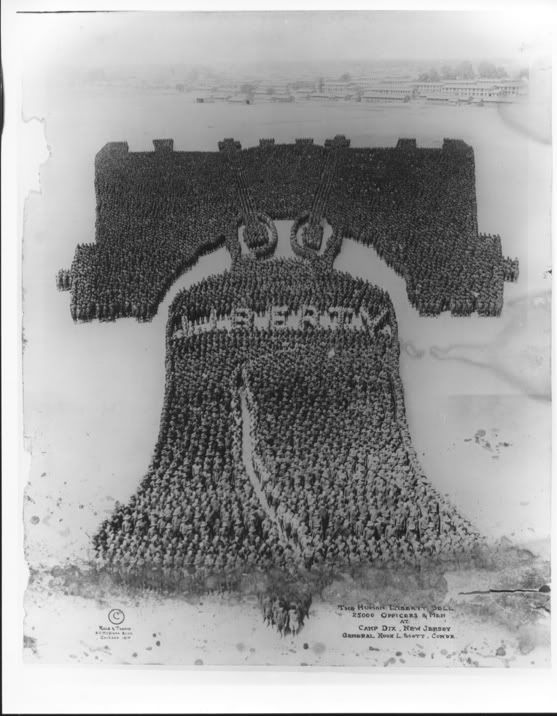 More info here:
http://www.iowanationalguard.com/Museum/CDStory/CDstory/LibertyStatuepage.htm