I think the first one shot pretty good so I picked up another and finally took some pictures so I'll see if I can get them posted. The top rifle (blonde wood) is the first one I bought and the only one I have shot. Both rifles had shellac finish. The bottom rifle (red/brown finish) had a red shellac finish but it was in very bad shape and covered with spots of black grease. I decided to strip it with alcohol and stain it then put on a danish oil finish. I'll shellac it when I get time but this would let me use it this shooting season. (I've never used shellac and want to research it.) BTW -No sanding or smoothing of the wood was done and I would not refinish if it were in good shape. Anyway here is how the first rifle shot: 15 shots into about 1.75 inch center to center with 11 of them into less than 1 inch at 100 yards benchrested. This was the best of 4 types of ammo tried that day.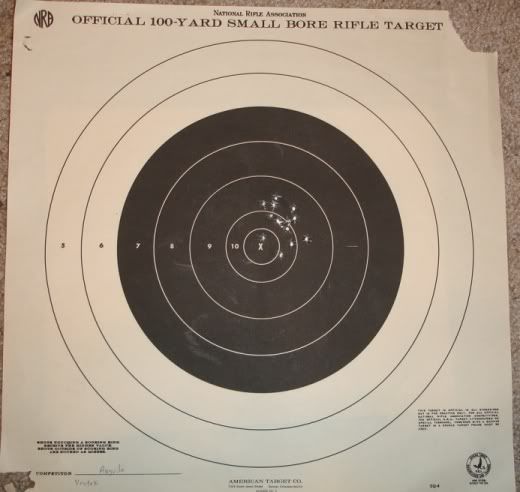 These rifles are single shot and mine have no feed ramp although some I've seen had them. The rear sights "click" when adjusted and can be moved back and forth about 2 inches by loosening thumbscrews. The bolt release is under the rear sight mount on the left side of the rifle. The rear aperture can be screwed into an upper or lower mounting hole. The barreled action is covered with what appears to be black paint and it is scratched in some areas but nothing to worry about. The trigger is adjustable (I have not messed with mine yet) as is the buttpad. One rifle came with 2 stock spacers, the other had one. There is a metal pin from the bottom of the pistol grip up to under the rear of the tang. I think it's there to strengthen the area. The dealer I got these from had several come in with hairline cracks in the tang area and the blond rifle has the crack that was repaired at some point previously (they did a good job or I would not have bought the rifle). Barrel crown is target style. the front sight looks like a Lyman insert will fit but it won't and just barely. The size is correct but the tabs location is just a bit off. I put a Lyman insert in and used it by lightly tightening the front ring and it worked but wasn't optimal. It looks like the front globe can be carefully clearanced (filed) a little bit on each side in the tab slots and all would be good. I'm going to eventually try this rather than keep trying to track down inserts. If someone knows where I can get the correct inserts please let me know as I would rather use the correct part but I'm very new to the "target rifle world" and just don't know sources. Here's pictures: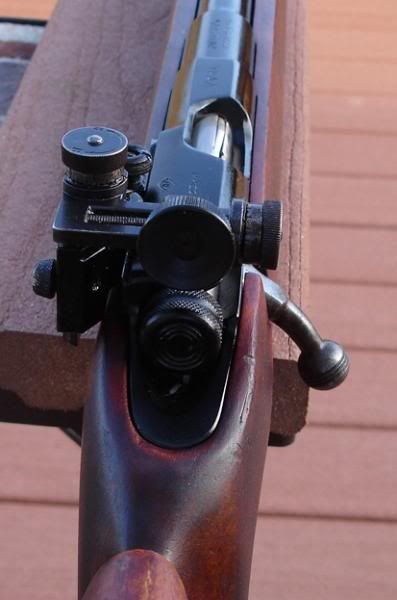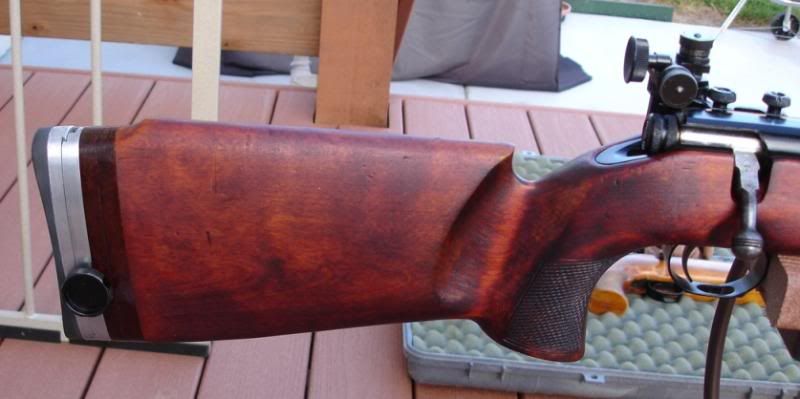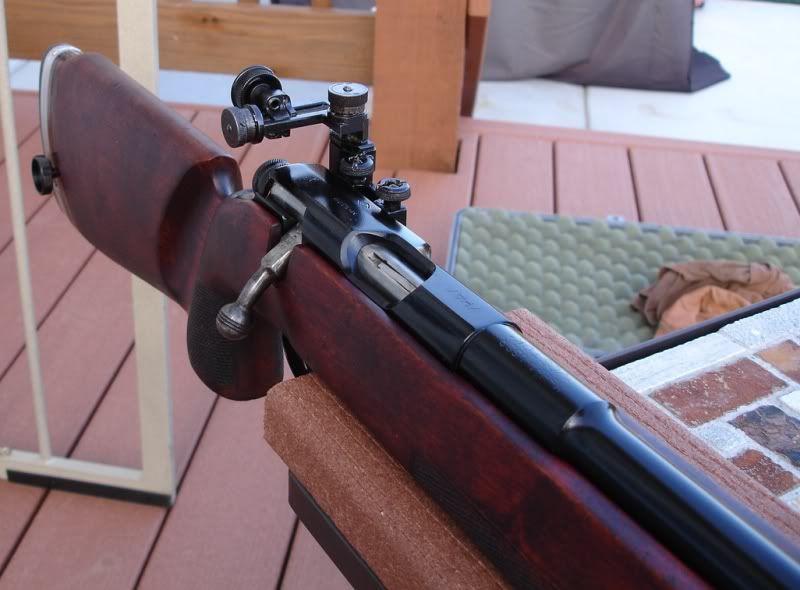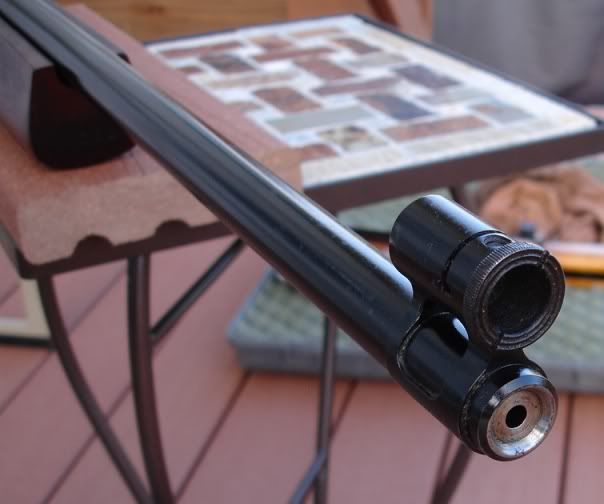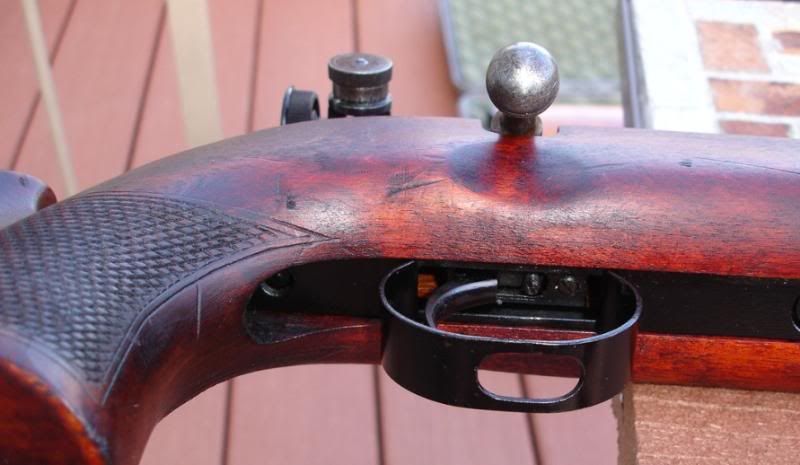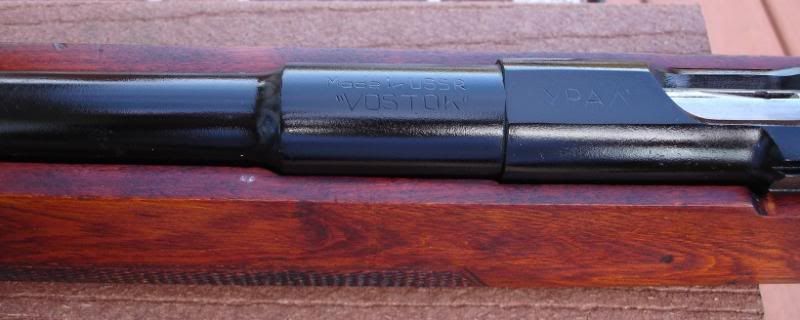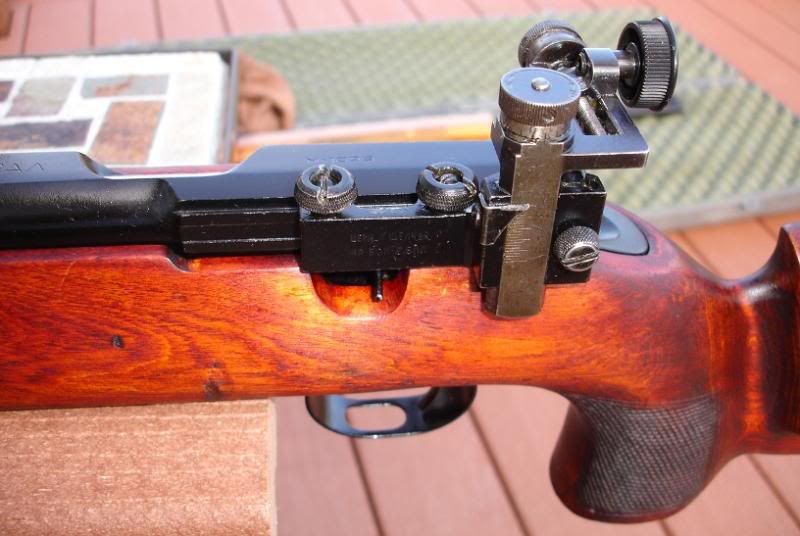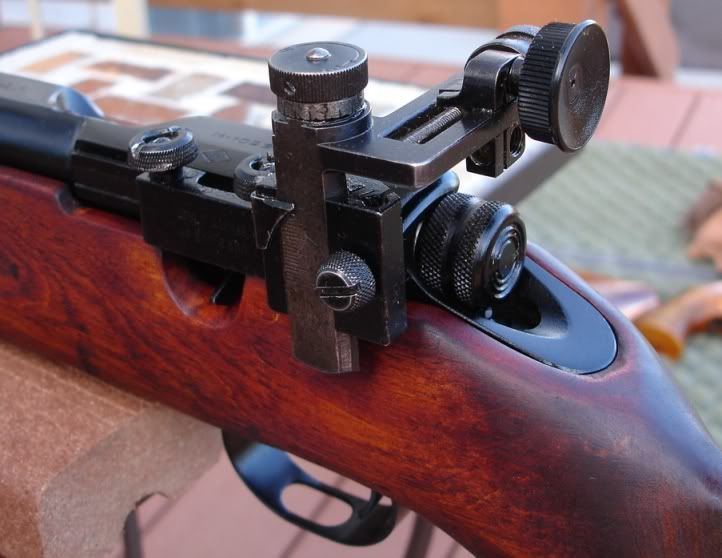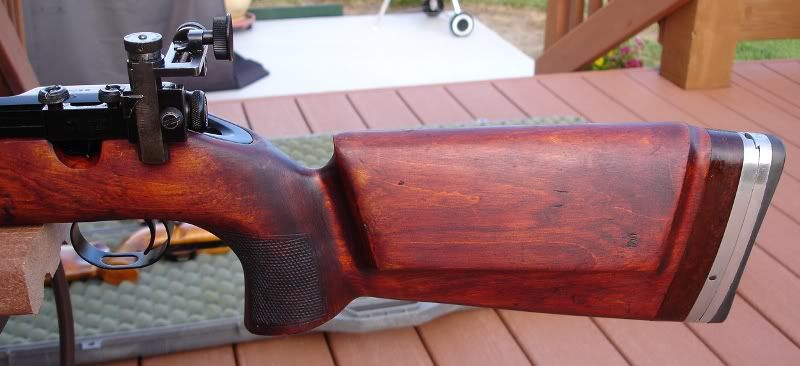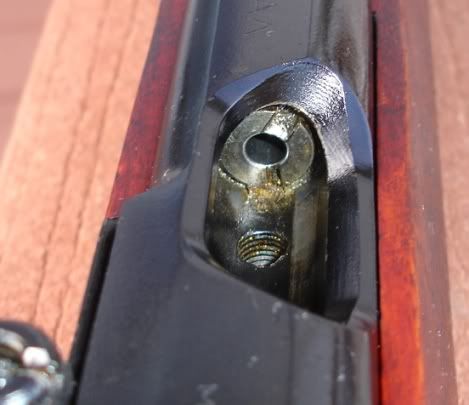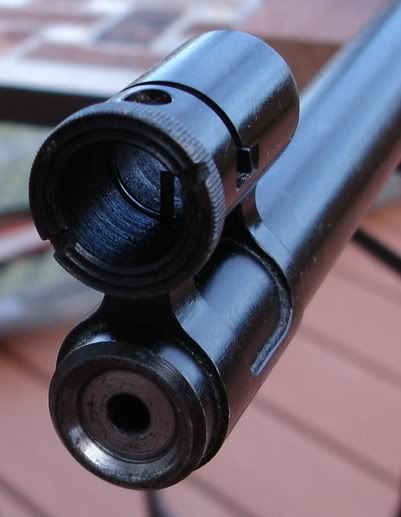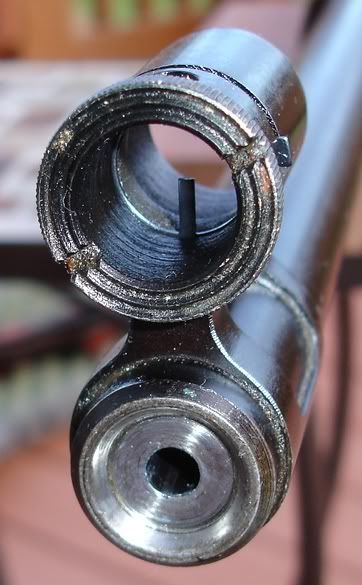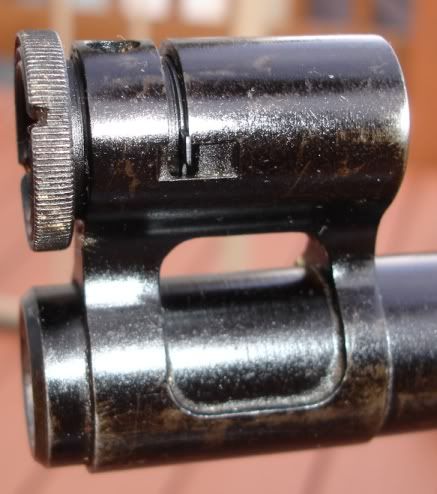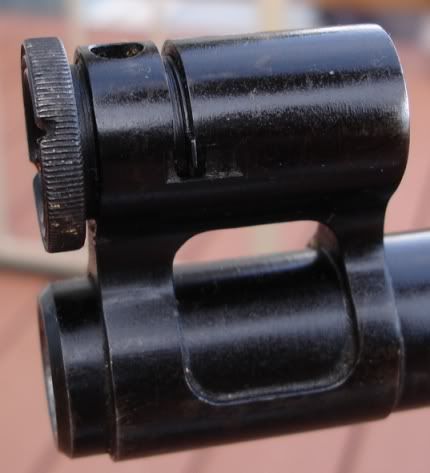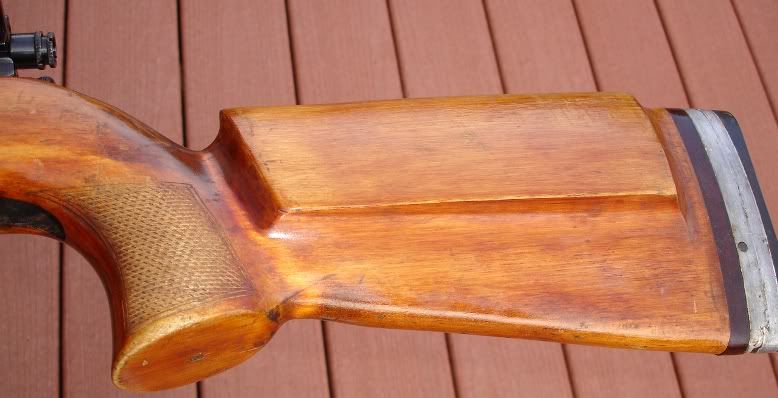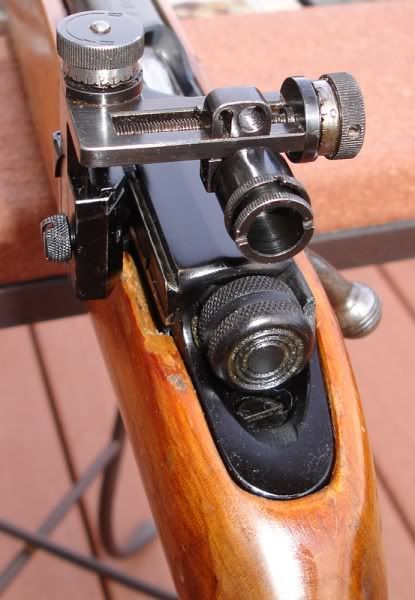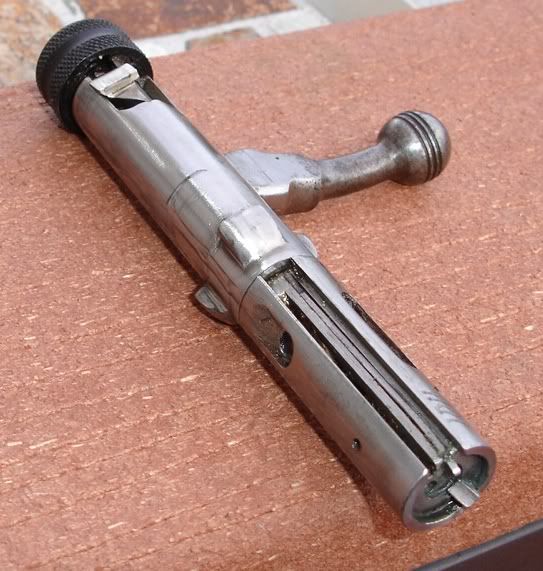 If you have any information on these rifles, their history or whatever I would appreciate hearing about it. I know nothing about them other than they shoot good (good enough for me anyway) and I thought the price was pretty good for what you get. I want to use them to practice shooting with peep sights instead of shooting my CG 63 Swedish rifle so much. Rising cost of ammo and gas makes it expensive to shoot 6.5X55 these days. Oh yea, I paid $275 each from a local dealer.